The Derbyshire Building Society actively promotes diversity. We are an Equal Opportunities Employer, providing employment opportunities to all suitably qualified applicants regardless of gender, colour, race, nationality, ethnic or national origin, sexual orientation, age, religion or belief, marital status or disability.
We have over 500,000 customers who come from a diverse background and we think it is very important that our workforce reflects the communities in which we serve.
Our people and culture are important to us because we know they are the drivers to success. We know that our employees think The Derbyshire is a great place to work, and we're working hard to improve this all the time through reward, recognition, promotion and training. Whilst our people are all very different in terms of their skills, experience and backgrounds, they all share a common commitment and enthusiasm for working at The Derbyshire.
So how do we succeed as a business? The answer is simple. It's down to our people.
It all starts from the moment you join us. Whatever your role, you'll receive a great induction to get you off to a flying start. Our one-week induction programme "Starting Blocks" at Duffield covers all aspects of our business.
And it doesn't stop there. Developing our people is an ongoing commitment at The Derbyshire, which is why we're recognised as an Investor in People.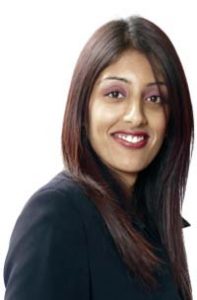 Pam Sanghera started at The Dznager. In 2006 Pam was successful in gaining her own Branch in Alvaston, where she manages six staff and has overall responsibility for the branch's Sales Performance and the Development of her team.
"I would strongly recommend The Derbyshire to anyone wishing to pursue a career in financial services, they really are a true investor in people."
– Pam Sanghera
If you are thinking of changing your job or even your career, then take a closer look at The Derbyshire. Whether you're interested in working in a branch environment, our call centre, in one of our subsidiaries or at Head Office. We have positions to suit everyone.
Our package includes:
A competitive salary
25 days holiday
An attractive bonus scheme
A stakeholder pension scheme with matched contributions from us
Healthcare benefits – depending on your role, you may be offered personal medical insurance
Life Insurance
For Careers information please go to:www.thederbyshire.co.uk