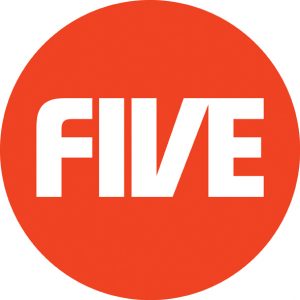 You could watch what is happening in the broadcast industry……or you can be part of making it happen.
Since our launch on the 30th March 1997 Five has grown up to become the challenging and entertaining broadcaster we are today.
Five aims to be open, colourful and inclusive – championing ordinary people and celebrating extraordinary people. This requires a talented diverse workforce who can bring fresh ideas and a passion for television…this is where you come in.
Five prides itself on a supportive and inclusive work environment and a commitment to ensuring equal opportunity within our working practices.
Five is dedicated to ensuring that all candidates and employees are afforded equality of opportunity in respect of entering and continuing employment within our business, regardless of age, race, gender, religion and belief, disability and sexual orientation.
If you're an imaginative, creative individual with a passion for television, have a look at our website www.five.tv/jobs to find out more about the opportunities at Five.
WE ARE FIVE
Email: [email protected]
Website: www.five.tv/careers
WE ARE FIVE WE ARE FIVE WE ARE FIVE WE ARE FIVE WE ARE FIVE WE ARE FIVE