Equalities and Diversity at Southwark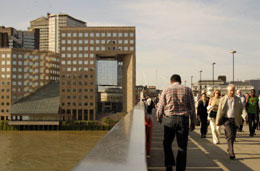 Our location
We are located South of the River Thames, stretching from the riverside at London Bridge and Bankside, through several well-known areas including the Elephant & Castle, Bermondsey, Peckham, and Camberwell, and extending to Dulwich in the south.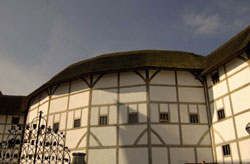 Equalities and Diversity at Southwark
Our vision is to make Southwark a better place to live, work and have fun, as a model of urban sustainable living.Southwark benefits from being one of the most diverse boroughs in the UK. Within our schools there are over 100 languages spoken. Black and Minority Ethnic businesses make a major contribution to the borough's economy.This diversity creates a resilience and ability to respond to change. The council also benefits from having a diverse workforce, as our staff bring a multiplicity of experiences to the borough's work. For the council, our challenge is to see how we can make Southwark a place where communities and individuals can thrive and achieve their maximum potential.
We promote equality and diversity by
Building values of mutual respect where individuals have a sense of belonging and where individuals are encouraged to participate and gain full access to services to which they are entitled
Recognising that some individuals and certain communities are particularly disadvantaged and will require extra recognition and support to deal with their disadvantages
The diversity of our community is one of our most valued assets. Strong communities will thrive and prosper if individuals and groups are treated fairly, with respect, and given access to rights and services. Our aim is to create an environment where this is possible and to put equality and diversity at the heart of everything we do. We promote these rights in recruitment and in the management and development of staff.
Our recruitment practices are built upon equity and fairness. We employ the best person for the job based on merit, regardless of their personal profile. Everyone involved in recruitment decisions will have been trained in equality and diversity issues and has a responsibility to uphold the reputation of the council.
Our Culture
Our Comprehensive Performance Assessment (CPA) rating rose from 'weak' to 'good' in just 18 months – one of the fastest rises in the country.
Resident satisfaction with the council is above the national average having risen by 6% last year.
We were named 'Most Improved Council' in the country at the 2005 Local Government Chronicle awards.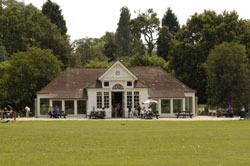 These are all positive indications that we are committed to improvement. Our customers deserve the best and this is reflected in our organisational culture. We realise that the challenges ahead need to be met with commitment and imagination – but there has never been a more exciting time to live and work in Southwark. There is a firm belief that we will succeed with a clear sense of direction and a determination to make a difference.
We recognise that our workforce is our greatest strength, and know that people work best when they are free from discrimination. The diversity of our local population is embedded in our commitment to promoting equality of opportunity and freedom from discrimination throughout employment. There is a culture of respect at Southwark, with an understanding that diversity contributes to a richer, creative and more productive work environment.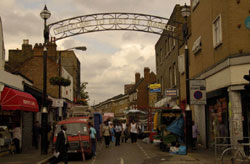 Careers at Southwark
There are a wide variety of job roles within the council and lots of opportunity for personal development. We recognise that we all continue to acquire new skills throughout our careers, and endeavour to provide staff with the tools to help them manage their own continuous personal development and individual careers. There are many workshops and programmes available to support personal development.
Continued learning and development is important to the council. We are committed to lifelong learning, enabling employees to develop their potential. Responsibility is shared between staff and their managers, who work together to identify training needs and agree personal development plans. The ultimate aim of learning and development is to improve service delivery, and where possible to meet career and personal aspirations.
All of our vacancies are placed on our dedicated job site
www.jobsatsouthwark.co.uk
You can apply on-line for any job that interests you. Our site features a careers section that gives you a better idea of what it is like working at Southwark.
You can open an account on our site, and then store an application form, which you can utilise to apply to any role at any time. You can also be notified by email when jobs that match your requirements become available.
To find out more about our
current vacancies, please visit
www.jobsatsouthwark.co.uk
www.southwark.gov.uk