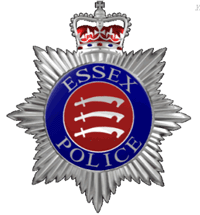 Thanks to our skilled and committed workforce, Essex is one of the safest counties in the country. Our exceptional diversity makes policing a real challenge – we're home to London's urban borders and the UK's designated airport for hijack situations, as well as picturesque countryside and 350 miles of coastline.
We serve an equally diverse population, and are committed to working in partnership with them. One of our biggest successes in recent years has been the development and support of our community engagement groups – these have provided us with invaluable input, enabling us to improve policing across the county.
Employing 6,000 people, we're a major organisation – but we're not big enough to have lost the personal touch, a quality that's essential in terms of motivating people and engaging communities. And we recognise that we owe this quality to our outstanding staff team.
Unlike many forces at the moment, we're actively recruiting across all areas – and aim to get the very best people on board. We will be holding regular Recruitment Forums in 2007 for potential applicants to discuss ALL force roles. The first will be on 6th February at Police HQ –see our website for further details.
We work hard with our communities, staff network groups and force branches of the Federation and Unison – making sure there are no boundaries to anyone joining our force, and progressing within it. We select our people on merit alone, and value the individual differences that each person brings to our workforce.
In addition, we offer outstanding benefits. Along with excellent pension schemes – including final salary scheme for police staff – we have a great sports and social club, with major discounts on facilities and goods for members. We also operate a flexible working policy and a childcare voucher scheme.
Police Officers – Please see our website for details
Special Constables
The Special Constabulary are men and women from all walks of life who have the drive and determination to devote some of their free time to working with the police to improve the quality of their communities. Are you:
Aged at least 17 years and 9 months
Physically fit and in good health
Able to give a minimum of 4 hours every week to work alongside regular police
Able to think on your feet and work as part of a team
Special Constables are volunteers whose function is to assist regular Police Officers and provide a vital link between the police and the local community. They have full police powers, uniform and equipment and they perform police duties supported by regular officers.
This is a rewarding role which will enable you to experience real-life situations which you may not normally encounter. You will receive full on-going training in order to develop your skills and communication, quick thinking, team work and an ability to cope with the unexpected.
To join Essex Police Special Constabulary please call our recruitment hotline on 01245 452277 to request an application pack or for information regarding one of our Special Constabulary Open Evenings.
Visit www.essex.police.uk or contact us on 01245 452277 for information.