About the Borough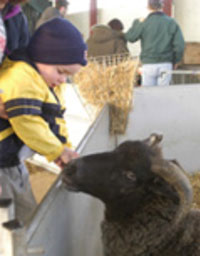 Covering 23 square miles, stretching from Heathrow Airport in the west to Chiswick in the east, Hounslow is one of the capital's most diverse boroughs. The area combines town and country.
The borough features modern housing estates, quiet suburbs, green belt villages like Heston and bustling and fashionable cosmopolitan districts such as Chiswick.
We are proud that Hounslow is a real community of communities and one of the most culturally diverse areas in the UK. 210,000 people live in the borough. Over 140 languages are spoken and 36% of the population are from ethnic minority communities. The Council endeavours to ensure that its workforce, policies and approach to service delivery reflect that mix.
The borough is one of London's most vibrant locations for business which is not surprising, considering its excellent transport links including the close proximity of London's Heathrow Airport.
The A4 and M4 run through the Borough and the area has eight London Underground stations and seven main line railway stations. Hounslow is home to national and international HQs including Gillette; Glaxo SmithKline; IBM; DHLCable & Wireless; and Sky TV