Your chance to make a difference
As an internationally recognised centre for education and social research, the Institute of Education, is aiming for a truly diverse work force.We play an important role in supporting excellence in education internationally, nationally and locally, and are especially proud of our key role in London education. In fact the Institute was founded in 1902 to deliver high-quality training for teachers in London¹s elementary schools. This tradition continues today and from providing teachers for the capital¹s schools and colleges to sharing our expertise on the issues they face, we are active in promoting the development of London as a world-class city for education and working towards the goals of the London Challenge.Leading teaching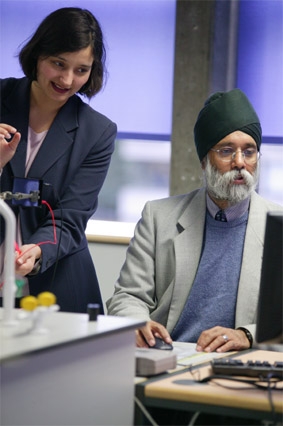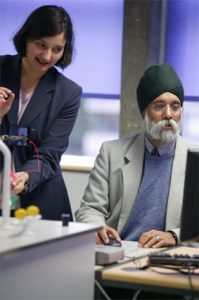 We provide celebrated teacher training courses, and in 2005 were rated the highest initial teacher training provider in London. Each year over 1,200 graduates train on our postgraduate certificate in education (PGCE) courses, and a further 5,000 embark on studies leading to master¹s and research degrees.
Leading research
We are widely recognised as a world leader in educational research and highly rated in each of the UK funding council¹s research assessment exercises. At any one time, our academic staff are engaged in over 100 research projects funded by research councils, charities, government departments and international agencies and ranging from arts and humanities topics to lifelong learning, social policy and psychology.
Leading debate
We host conferences and thought-provoking lectures on education and social issues by leading politicians and academics and lively debates involving notable personalities in the world of education and politics. Institute staff are in great demand as speakers and consultants throughout the world.Leading staff
In addition to lecturers and academic researchers, we employ a wide range of managerial, administrative and professional support staff. Some work in our top quality library ­ the biggest education library in Europe; some in computing; others in registry, marketing, media relations, payroll and accounting, personnel, staff training and international development.Leading initiatives
Pursuing greater race equality is a fundamental part of the Institute¹s mission and we have a range of supporting initiatives, including:
A new equal opportunities policy distributed to all staff and used in staff induction
A Dignity at Work policy
A positive action strategy to encourage greater diversity
Mandatory race equality training for all staff
A full-time equalities officer working closely with a network of equal opportunities co-ordinators
An active black and minority ethnic (BME) staff group feeding directly into the formal management structure.Making a difference
Whether you are considering a position as a member of our support staff or academic community you can make a difference at the Institute by encouraging students to take the plunge and start a course, providing academic or other support, and encouraging a greater understanding and experience of different cultures in all students.Leading students
Past students have included writer Beryl Gilroy, who in 1968 became the first black headteacher in Britain, and Grace Naledi Mandisa Pandor, currently South Africa¹s minister of education. These two women have had a real impact on the quality of education, particularly that offered to young black and minority ethnic children. And it is Institute staff who will help future students to continue making a difference in education in the UK and around the world.
We can offer you:
a vibrant international community of learning and working staff and students
the opportunity to work with staff at the leading edge of education and social research
a generous pension scheme
a large staff development programme
a good annual leave allowance
an easily accessible location in central London (WC1)