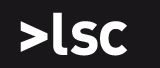 Finding an equal balance

The Learning and Skills Council (LSC) helps people learn new skills so that businesses in England can become more competitive. Our job is to fund high-quality education and training for people over 16 in England, other than in higher education. We work at a national, regional and local level and have offices in 47 locations in England.
We passionately believe that learning isn't a luxury or a privilege, but is a right for everyone. That's why last year we spent £45 million on improving disability access at learning centres across the country. We're also proud of the fact that last year our Employer Training Pilots increased the proportion of minority ethnic learners in England and Wales from 11 percent to 12 percent – a small but significant figure and one that's continuing to grow thanks to initiatives like the Ethnic Minority Student Achievement Grant.
In fact last year we invested over £1 billion in supporting projects that break down barriers to learning across the country. It's what's known as putting your money where your mouth is – and it doesn't stop with our learning programmes.
As an employer, we're just as passionate about creating more opportunities for our employees, regardless of race, gender or physical ability. It's why we've introduced gender-specific training to help women and men assess and develop their careers with us. And it's why we hold one day workshops for BME staff or staff with disabilities, along with a BME leadership scheme, to help everyone progress in their career. We work with race equality specialists such as NBM and BLI to recruit, retain and develop BME staff.
We also recognise that flexibility – or lack of it– can be a barrier to advancement at work. So we've introduced several initiatives designed to improve people's work/life balance; from flexi-hours hours and part-time contracts to family friendly policies and career break schemes.
The range of job opportunities you'll find at the LSC is equally diverse. Whether your background is in education or administration, HR or helpdesk support there is a role for you here at the LSC – an employer of choice and opportunity.
If you want to be part of an organisation completely committed to breaking down learning barriers, and an organisation where every employee's contribution is valued, why not visit our website to see what current vacancies we have?
To find out more about our current vacancies, please visit : www.recruitment.lsc.gov.uk