Royal Navy and Royal Marines
One career, many opportunities
The Royal Navy and Royal Marines are one of the world's most versatile fighting forces. Above and below the waves, on land and in the air, we represent and defend the UK's interests at home and abroad. However, we deliver more than just military power. We also help to police the world's oceans, enforcing trade sanctions and anti-smuggling operations. We provide humanitarian relief in places of crisis around the world and conduct world-leading scientific research of the oceans.
To do our job, we have lots of high-powered, hi-tech hardware, but it's people like you who are our most vital resource.
We acknowledge that our people are the most important factor in delivering operational effectiveness, valuing the diversity and range of their individual skills and talents. We are resolutely committed to ensuring that all personnel shall have equal opportunities for employment, training and advancement based solely on their merits and ability.
The Royal Navy and Royal Marines are made up of men and women* from all backgrounds and various levels of education. Just think of all that goes into putting a warship or submarine to sea, a naval aircraft into the air, or a Royal Marines Commando unit into action. It is no surprise we need engineers and weapon experts, cooks and medical specialists, pilots and air traffic controllers, communication staff and administrators.
The Royal Navy consists of 5 branches: Warfare, Engineering, Logistics, Medical and the Fleet Air Arm. The Royal Marines Commandos and the Royal Marines Band Service are also part of the Royal Navy. Within each branch there are a number of jobs that could take you all over the world, covering every aspect of Royal Navy and Royal Marines operations.
If you're between 16 and 33, the Navy and Marines can offer unique, challenging and varied job opportunities which can't be matched by any other employer – travel, adventure, excellent training and prospects, great pay, variety, security and a wide range of sports and social opportunities. A level (or equivalent), university bursaries and sponsorships are available. Golden hellos are also offered upon entry (dependent on specialisation).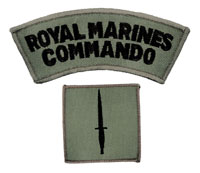 To find out more, visit royalnavy.mod.uk/careers
or phone 08456 07 55 55
  * Women cannot currently serve as mine clearance divers, in submarines or in the Royal Marines.