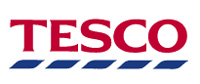 Opportunities as diverse as our product lines
Life at Tesco is incredibly diverse. From the visible differences such as age, gender and ethnicity, to the invisible ones such as our values, beliefs and life experiences. Our principle is Everyone is Welcome – we have almost 400,000 employees working throughout the business, all of them bringing something different and unique to work each day.
Our diversity extends to our range of career development opportunities. With over 1900 stores and a group turnover of £41.8 billion, we can offer the potential for rapid progress and plenty of early responsibility. And we have opportunities across all areas of our business – you can take your pick from office, stores and distribution graduate programmes.
Progression. It's something we can all enjoy
We're just as committed to our people as we are to our customers. Which means we'll give you all the opportunities you need to build a rewarding career with us. The graduate programmes offer 12-18 months of structured development and training. You'll also have a personal development plan involving hands-on experience and technical up-skilling that is supported by a mentor.
Whatever programme you choose you'll have all the training and professional development you need – whether that's CIMA training, specialist qualifications or anything in between. And with hands-on business experience – not to mention early responsibility – you'll be equipped for all the challenges ahead.
When you've completed your training, you'll receive annual career planning. This promotes our own talented people and offers you every opportunity to progress. It is part of the Tesco culture that our managers are partly accountable for spotting potential and encouraging talented people to develop. But it is up to you to make the most of these opportunities and drive your progression forward.
What can you offer us?
It's your energy, enthusiasm and passion for our business that will set you apart. Not to mention a combination of people, leadership and analytical skills, and the character to succeed in a constantly changing business. You'll be comfortable proposing and developing fresh ideas, with the ambition to become a senior manager. What's more, you'll have, or be expecting, at least a 2:1 at degree level.
Our Programmes – The Best of Everything
We have office graduate management programmes offering in-depth knowledge across the key business functions of Commercial, Corporate & Legal Affairs, Corporate Purchasing, Finance, IT, Marketing, Personnel, Property & Engineering, Research & Analysis, Supply Chain and Tesco.com.
On our stores graduate management programme you could be managing up to 800 staff and a £50 million turnover within five years. Or on our Distribution graduate management programme, you could be managing up to 1000 staff and ensuring the efficient flow of products from suppliers to customers.
The Pharmacy Pre-registration Programme provides structured training to help you become a professional pharmacist.
To find out more about the variety of graduate opportunities throughout our business,
click on the link to our website.
View current vacancies: www.tesco-careers.com/