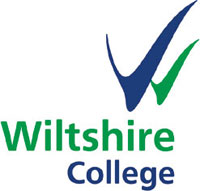 Wiltshire College was established in 2000 and with over 2500 full-time students and 3000 full-time teaching staff, we are now the main provider of further and higher education in North and West Wiltshire and Kennett.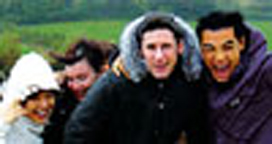 Our last Ofsted inspection (2003) placed us as one of the top further education colleges in the country, judging the quality if teaching and student achievement as "outstanding" in many areas, including the provision for students with learning difficulties and disabilities.
Wiltshire College supports the promotion of equality of opportunity and good race relations in respect of both the provision of education and training and the treatment of employees and job applicants. The College is committed to pursue non-discriminatory policies and practices and to eliminate discrimination against any learner, actual or potential, member of staff or job applicant, particularly on the grounds of:
disability
gender (including marital status)
ethnic origin
age
socio-economic group
sexual orientation
religion or belief
Wiltshire College is committed to supporting the studies and employment of students and staff with impairments. This support is viewed as a major strength in the development of the organisation and its ability to deliver excellence within a diverse society. Wiltshire College is committed to attracting staff and students from a wide variety of racial, ethnic and national backgrounds.
Such diversity of staff and students is viewed as a major strength in the development of the organisation and its ability to deliver excellence within a multi racial and multi cultural society.
The College seeks to ensure that all staff, students and visitors are treated with dignity and respect within a safe, positive working and learning environment free from racial discrimination, harassment or victimisation.
The principles and practices of equality of opportunity underpin all areas of College work. These principles and practices are held to be axiomatic to the process of encouraging, supporting and helping all students and staff reach their full potential.
In this respect the College is committed to a social model of disability and understands that human and institutional practices contribute significantly to the experience of disability and handicap.
The College therefore commits itself to practices that support the participation of people with impairments, that promote equality of opportunity between people with impairments and other persons and which promote positive attitudes towards people with impairments.
Similarly, the College is committed to addressing issues of institutional racism and indirect discrimination and direct discrimination where it occurs. The College aims to create an environment in which positive relations are fostered between members of different racial groups.
The College undertakes to provide appropriate training and support to consolidate and develop positive practices and to build a shared commitment to challenging racism and discrimination in an environment that is welcoming and accessible to all members of the community.
Wiltshire College is located in the attractive countryside of the west of England, with good links to major cities and cultural attractions. We are home to a growing number of students from all over the world – whether you are looking to learn English or study for an internationally recognised qualification, you can be assured of a friendly welcome.
We have 3 campuses, with a vibrant Student Association and social activities. Over 1000 networked computers give free access to email and internet. Accommodation options include family homestay, our purpose-built hall of residence at our Lackham campus, or assistance with finding rented housing.
We have been looking after international students for many years. Our experienced Information & Advice staff are ready to help you with any enquiry, and will guide you through application and enrolment. Our dedicated International Officer is on hand daily to help our students settle into student life, ensuring that our students stay with us is an enjoyable experience both academically and socially.
It is very important for new students to be happy with their temporary home and the College takes great care in making sure that suitable accommodation is arranged before arrival.
Please visit our website to check vacancies
http://www.wiltscoll.ac.uk/ud/vacancies