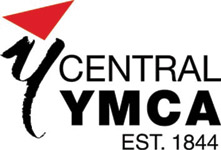 Central YMCA the UK's leading 'activity for health' charity and the world's first YMCA, established in 1844. Our mission is "to provide education, inspiration and opportunities for health in mind, body and spirit"
Core Values
Respect for self and others
Individual and community responsibility
Ethical and fair working practice
Quality and excellence in all we do
Key Objectives
Develop and deliver exemplary programmes that seek to improve health and quality of life
Explore and evaluate innovative, creative and non-traditional ways of engaging individuals and communities in health-based activity
Champion the benefits of health-based activity
About Central YMCA
www.centralymca.org.uk
As one of Europe's largest YMCAs, Central YMCA is unusual. Firstly, because our predecessors founded the movement in 1844, which is a great bit of history and also because, unlike most YMCAs in England we work nationally and internationally, as well as locally. In particular, over the last 30 years Central YMCA has focused on the development of expertise and resources to deliver ground-breaking health-related projects, programmes and products. Most notably in the fields of health and fitness education, facilities providing opportunities for physical and creative activity, and by communicating complex health-related issues to young people through theatre performance. The work of Central YMCA is delivered through its operations, which are:
Central YMCA Club
www.ymcaclub.co.uk
The famous 4,500 member 'Tottenham Court Road YMCA' is a vibrant, large and successful activity centre located in central London.
Tonbridge Club
www.tonbridge.org.uk (soon to be renamed as One King's Cross)
A successful £1.5 million fundraising campaign has enabled Central YMCA to transform this disused former boys club into what will become an inspirational community arts and activity for health centre. The Tonbridge Club will offer opportunities for individuals both to transform their lives and to regenerate their local community, which is one of the most deprived and ethnically diverse in London.
YTouring Theatre Company
www.ytouring.org.uk
YTouring perform extensively throughout the UK, predominantly within secondary education settings. The company seeks, through high quality theatre and supporting educational materials, to highlight and make accessible important, often difficult, current issues. Thus, they enable young people to make informed choices about critical concerns. In recent years, topics have ranged from sexual and mental health to teenage binge drinking and the use of animals in experimentation.
Central YMCA Qualifications (CYQ)
www.cyq.org.uk
CYQ is the UK's leading exercise and fitness-specific, government approved, qualifications awarding body. CYQ currently offers over 35 qualification units through more than 400 approved training providers and colleges in Britain and internationally. To date in excess of 100,000 people have received a Central YMCA Qualification.
London Central YMCA Fitness Industry Training (YMCAfit)
www.ymcafit.org.uk
YMCAfit is a wholly-owned subsidiary charity and is one of the best known names in exercise education. This independent operation develops and delivers the fitness industry's most respected training for professionals. Currently, around 40 courses are offered, from entry level gym and studio instructor courses to highly specialist GP Referral and Exercise & Mental Health programmes. A newly developed apprenticeship training scheme at NVQ level 2 and level 3 launched in Spring 2006.